A Volunteer Art Program for Individuals or Agencies
in Liberty County GA, Fulton/Dekalb GA ,
and Haywood County NC & Buncombe NC

We are an organization group of freelance artist offering
classes to youth and adults in communities!
We also have Free Classes to Homeless Shelters
Free Classes to Abuse Shelters
Free Classes at the Library
Some classes we offer:
ADULT & KIDS ​PAINTING/CRAFT CLASSES
ADULT & KIDS SEWING CLASSES
KIDS ​DRAWING CLASSES
ADULTS & KIDS ​CREATIVE WRITING CLASSES
​

ADULT & KIDS CURSIVE HAND WRITING CLASSES
TEACHING KIDS ART & SOCIOLOGY SCIENCE
TEACHING ANTIBULLYING CLASSES
TEACHING KIDS PHYSICS
KIDS SIGN LANGUAGE
Art helps communities

Art definitely assists us with our development. There has been a lot of research on how art helps people neurologically, socially, cognitively and physically that is why we feel art is important. Although art teaches us the creativity, expressionism and color theory it also can be a tool used to help us developmentally in our communities as well. With our program and organization, we have a mission to enhance development skills in communities with art.

We have a mission to support development in communities with:

Art to Schools for educational growth
Art to Private Homes with children
Art to Elders for Fine Motor skills enhancement
Art to Patients for aiding rehabilitation
Art to Rural Areas needing activities
Art for Homeless/Shelters
Art for Immigrants
Art for Special Needs
Powered by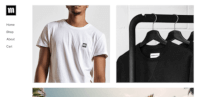 Create your own unique website with customizable templates.